Ok, so I encouraged The Nook to order a massive amount of these chipboard coasters. I had such FUN playing with them the other night! Here is my creation.
I used So Saffron to ink the front, then stamped the Big Blossom (Sell-A-Bration set) on the cover with Rose Red ink. Each page is inked with So Saffron on front, and Rose Red on the back. I have some cool white eyelash/fun fur that I ran a strand thru So Saffron, and a strand thru Rose Red in order to dye them to match. I used So Saffron cardstock to make the binding. Each page is a coaster, not paper. I will post instructions later... for now, have a peek! :)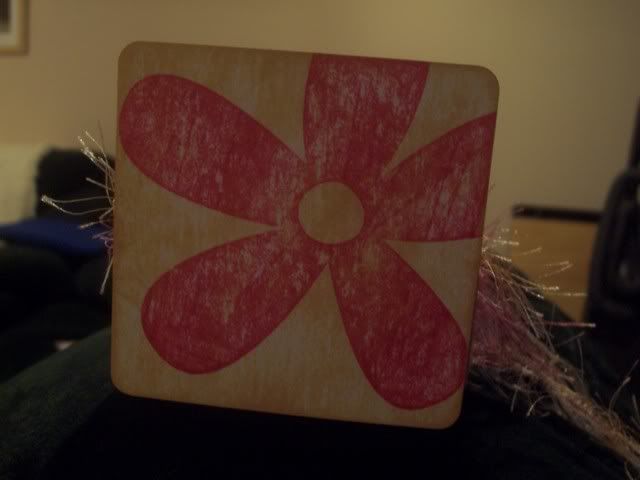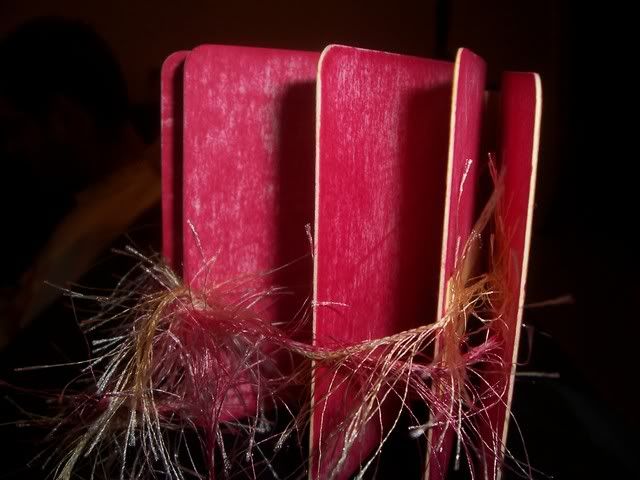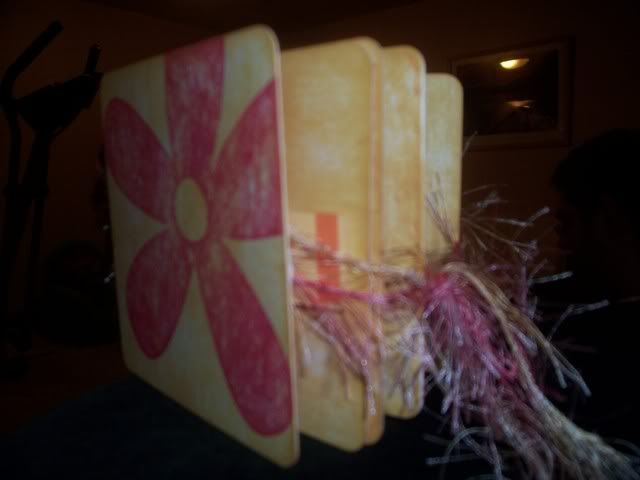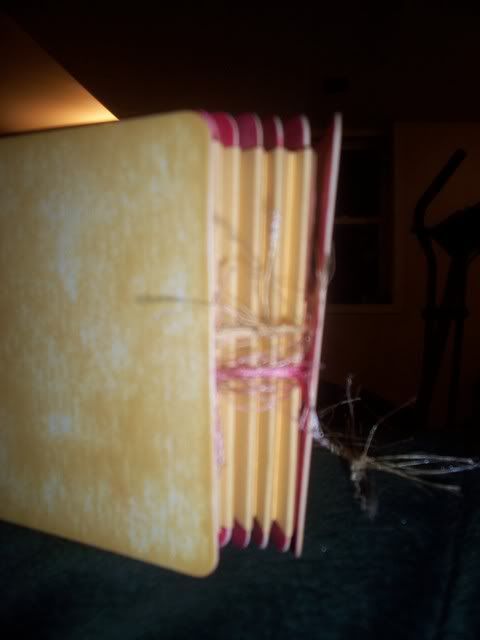 I for sure will be making more of these babies!!