WOW, we were expecting a storm yesterday, and woke up to a few centimetres of snow on the ground. No big deal. However, apparently, it was freezing rain earlier this morning!! So church was cancelled. Then it started to snow. Michael has shoveled the driveway/sidewalk 3x today, and has shoveled my Mom out twice already! (Have I ever mentioned how much I love how well my husband treats my mother? :)).
Anyway... we did brave the roads and went to my in laws for lunch and visiting. The kids went bundled up, and played in the snow there for a bit. My FIL took them for rides on the big shovel! What a hit!! We played at home outside some this afternoon before supper as well. The kids had a great time shoveling, Michael replaced our burned out headlamp, and then we went in for hot chocolate and fresh cookies!! YUM!
Here are a few photos from the day!
JA and my FIL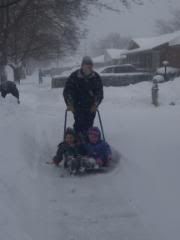 Zachary and Sophia on their ride.
general winter fun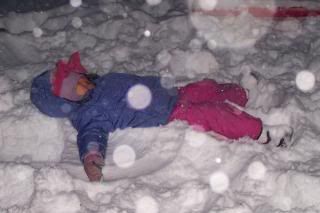 Sophia's first snow angel!
JA's snow 'boy' as she couldn't move her legs she said, so therefore no 'skirt'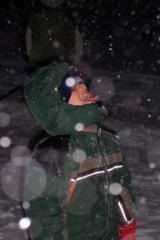 TASTY!! LOL "We can eat these snowflakes, right Mommy? They haven't been on the ground!!" (Zachary)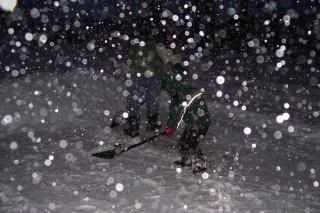 Shoveling, can you see them amidst all the snow falling?!
So it was a good time... too bad it didn't happen on MONDAY to have a snow day!! :)