A very big nutshell that is! LOL! I have pics to share, and stuff to share.
We are all back to school!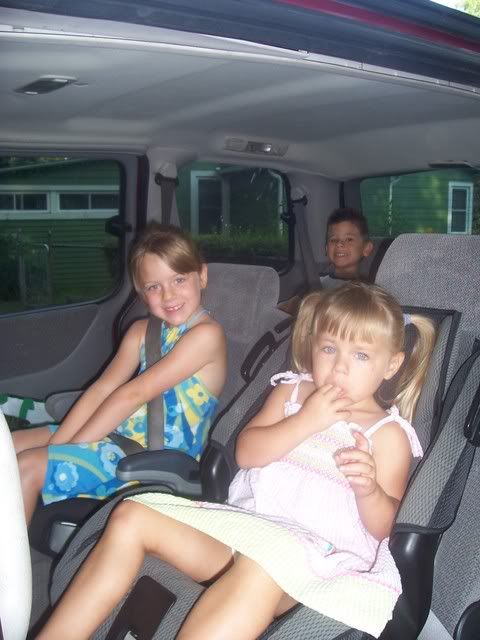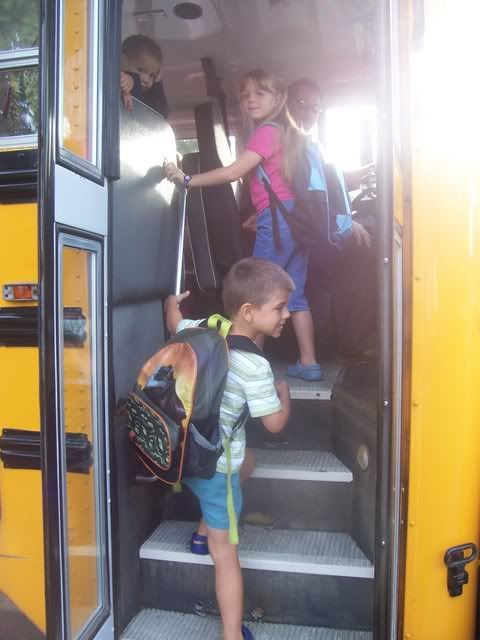 First morning on the bus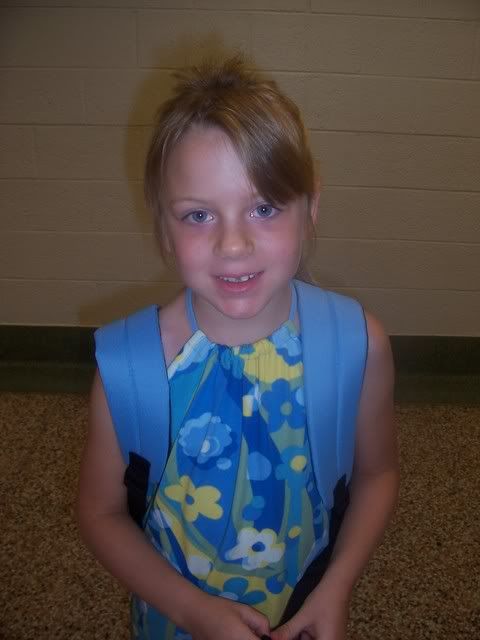 Julie-Anna is now in grade 2. She's got a man for a teacher this year, and it's turning out to be great! She's in a grade 2/3 split, which felt like such a jump from a grade one only class. She's thrilled to be in class with Presley and Keeley, Caleb and Duncan from her class last year. She's also made a new friend in Dessa, who was in the other grade 1 class last year. She is doing exceptionally well in math (takes after her Dad!), and not so well in spelling this year (hmmm, what happened this summer?!)
Zachary started Junior Kindergarten this year! WOW, what happened to my baby boy!? He was adamant right up until we left to go that "I am NOT going to Kindergarten!!!" I changed my tactics at the last min, and said "are you excited to go to kindergarten?!" He replied enthusiastically "I AM EXCITING TO GO TO KINDERGARTEN!!" We were a bit late, got in just after the bell rang. He went in, hung up his Batman backpack, and joined the circle. His new friend Spencer welcomed him, and he didn't even say good bye! THAT was hard on Mommy!! but he did FABULOUS! The rest of the week (staggered entry, he went on Tuesday, but not W-F) he woke up asking "Is is Monday today?!" I guess he loves school! :D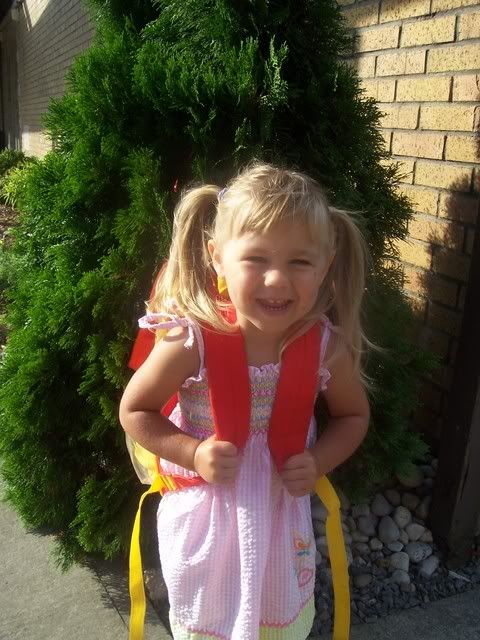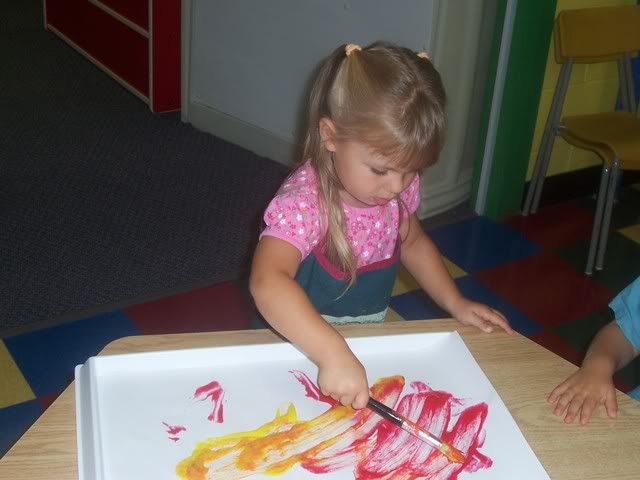 Sophia started at the Pre-School that Tuesday as well. She was DYING to go to school. You just say 'school' and she says "I'm in Mrs. Foley's class!!" Enthusiasm that just doesn't fade :)
We took one last trip to the trailer in Buckhorn. The last hurrah of summer if you will. We took a quick morning trip into Bob Caygeon. Michael really wanted to go there, because he loves the Tragically Hip song! LOL! We were there for Sophia's 3rd birthday as well. In the afternoon, we found a great park and zoo, and bonus it was FREE!!! The
Riverview Park and Zoo
is amazing! It has this SUPER GIANT SLIDE that the kids just loved, lots of animals - otters, camels, bobcats, monkeys, cougars, bats, meer cats, you name it, they have it! It will definitely be a day trip next summer. They have a great splash pad there too, but sadly it was too cold for us to play in it.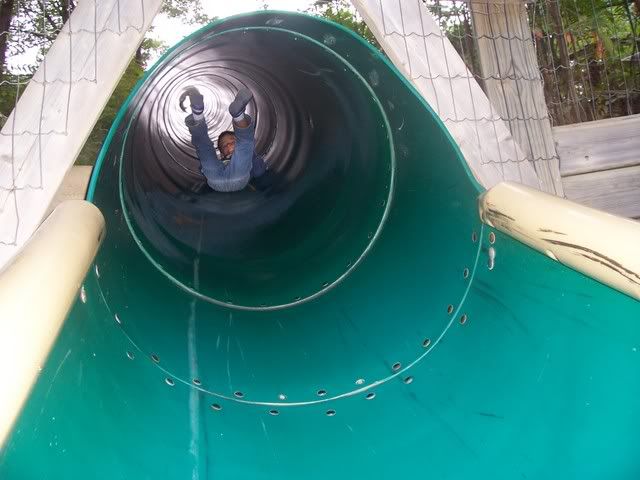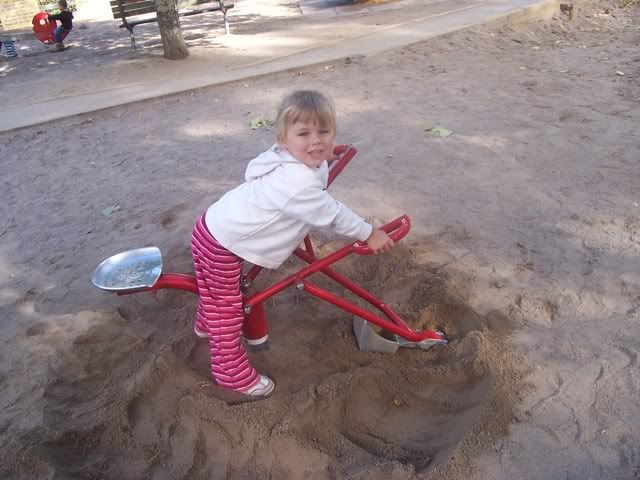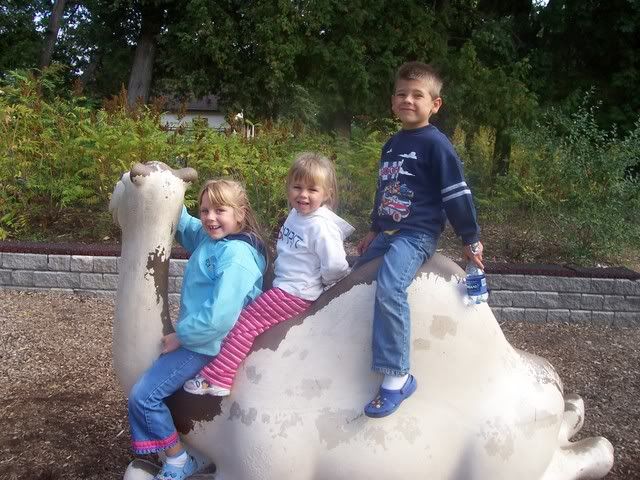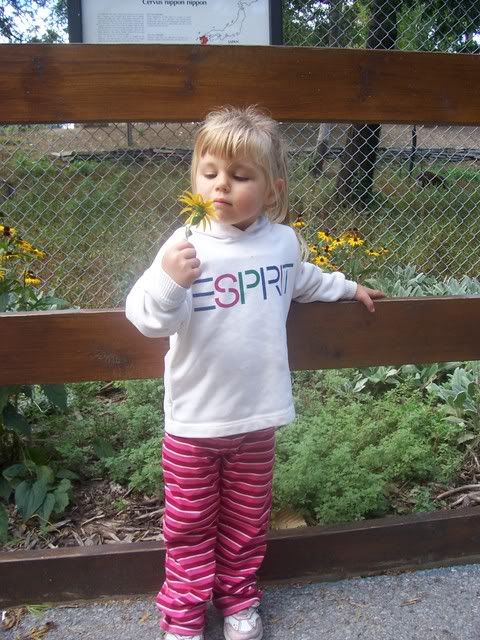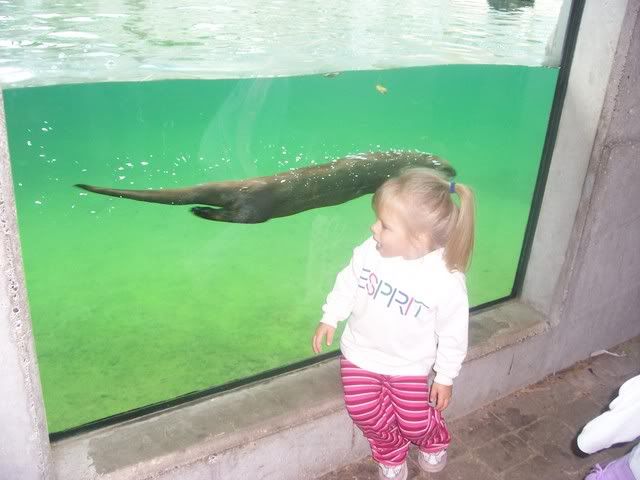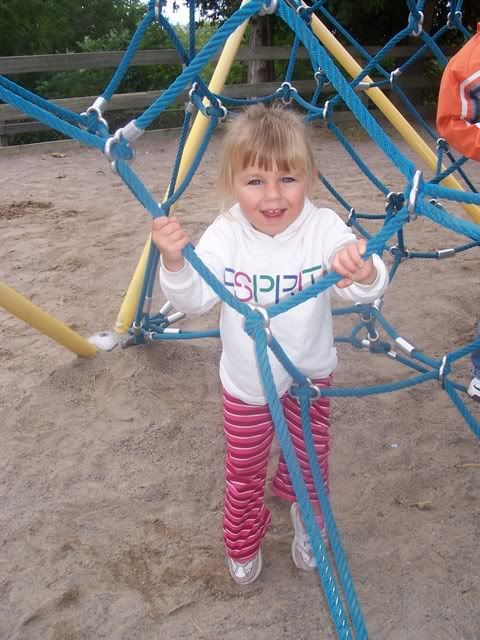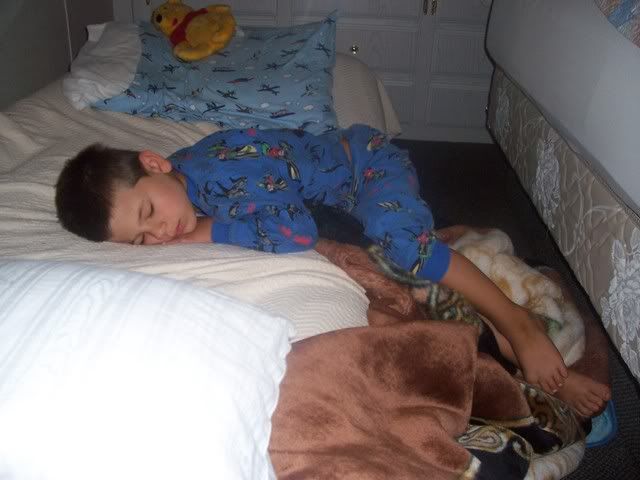 That photo was just too good to let go! LOL Zachary consistently slid off the air mattress every night before Mike and I headed to bed! LOL
More to come tomorrow... I'm tired. It was a great day today at the Stampin' Up! Regionals in Hamilton... I have cards to share, and stuff to show!!