So Zachary learned to ride a two-wheeler this weekend. He's 4 1/2. Oh it was a chore this summer, he just REFUSED to even try!! So when I suggested it on Friday, Michael said "I am taking these training wheels off, and NOT putting them back on!" Well, Zachary just seemed to have ZERO balance. Michael thought he'd never get it. LOL Then he rode about 5 feet on his own before he realized nobody was holding his hood!! :D
So after lunch, he was eager to try again. WOW, he got on, and off he went!! It took a few days to get used to starting himself, but he's a pro now! It's awesome to ride to school to pick up JA, as he is quick as a bunny, and doing so well!
Here are a few photos of him riding, free and clear!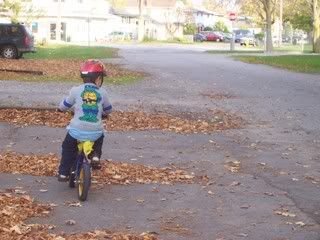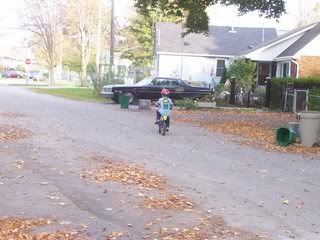 We are so proud!