Whoohoo!! I am always bitter sweet about heading back to school. I love getting back into a routine. I hate getting up early. This year was a bit harder, as the wee Sophia was starting JK!! Amazingly there were no tears (from ME, not her! LOL!).
We had a fabulous first day... The kids got to school early, we found their teachers without hassle, and they all got settled.

Here are some photos from the day!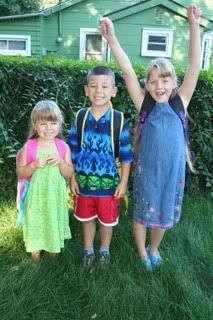 Are they excited or what?! LOL!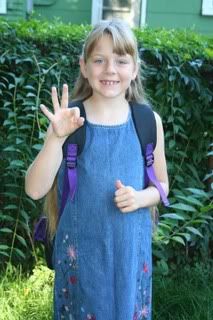 JA started grade three today... where has the time gone?! Wasn't it only last year that I sent her off, tearfully to JK!?



SK bound!



JK bound!!



The JK/SK teacher... she's phenomanol! I'm sure today was not an easy day for her!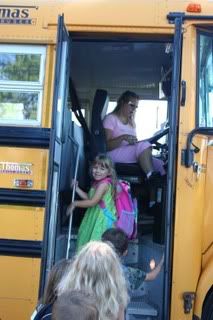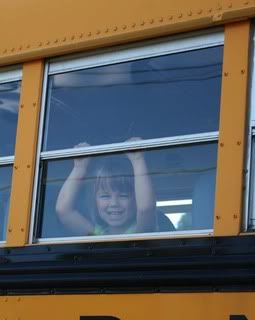 I arrived back at school to take a couple more photos, and to make sure that the kids all got on the bus like there were supposed to. Sophia turned to me and nearly shouted (while pointing accusingly at me!)... "YOU!!!! GO BACK HOME!!! I am taking the bus." And that was that. She did let me take some photos tho

They all reported having had a great first day back to school! JA had a wee bit of homework already, but I am SURE that is b/c she is so social.... LOL! It's going to be a good year... :D