So we went to my BIL's wedding this past weekend. We spent two nights in a hotel, which worked out wonderfully!! The reception was amazing, with yummy food, good friends and family, dancing and lots of laughs!! The speeches were good, and Michael even made two!! Steven put his foot in his mouth during speeches, and I felt vindicated for the faux pas he made at our wedding ten years ago! LOL!
Here's a few photos from the day: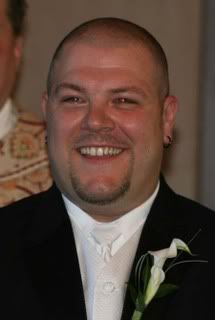 This is Brian's face when he first saw Stephanie in her stunning gown!
The Beautiful Bride and the Boastful Groom!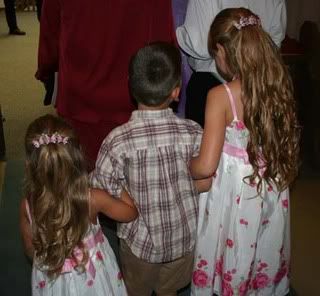 Zachary, practicing for his own day of escorting beautiful women down the aisle!
JA and Sophia in their matching dresses.
All the grandkids, not the best photo ever, but at least everyone is looking and has their eyes open! LOL!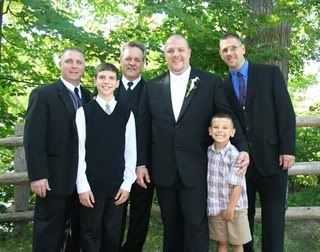 All the Beaudry Men. What a handsome bunch!!