It was family Sunday at church yesterday, and the kids Sunday School classes got up and sang together. One of the little girls who is 8.5 years old, got up and played the piano to accompany the kids singing "The Wise Man Built His House Upon the Rock." She was excellent!!
Of course, Sophia and Zachary did not sing. Sophia informed me when she didn't sing at the pre-school graduation that "I didn't need to, my friends were singing!" LOL Zachary just doesn't do well sometimes... it's hit or miss.
So here are some photos of them!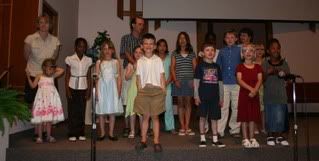 The whole group - aged 3-12
Mr. McColl on guitar, with the 'singing, whistling, clapping' singers doing "This Is The Day!"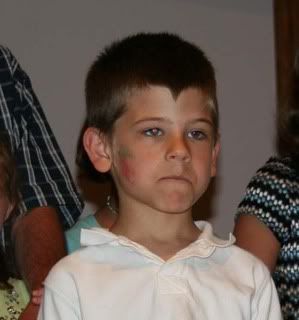 Grumpy Gus.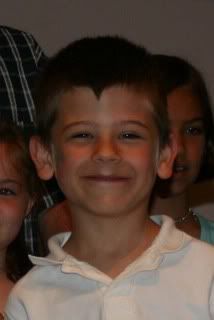 Finally enjoying himself! LOL!