Well, I have another Graduate!!
Last Tuesday, the Sweet Sophia graduated from Pre-School!! It was an amazing year with an absolutely amazing teacher! Mrs. Foley, we have known you for 2 years now, and have loved you more each day! Our children (even JA!) are all the better for having known you and having your wisdom imparted to them. I am pleased to call you my friend! We trust you to have a fabulous summer!

Without further ado, here are a few photos of the Big Girl and her class!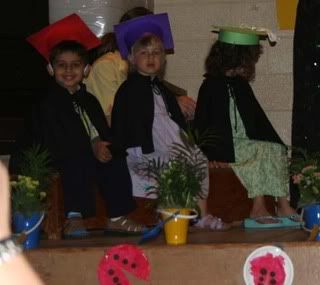 Waiting to start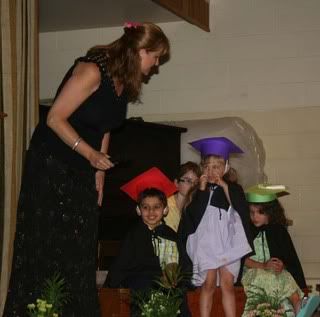 The kids did a song - "When Sophia is a big girl, 20 years old, she will be a PRINCESS, so I'm told!" It's too cute, and a princess she is!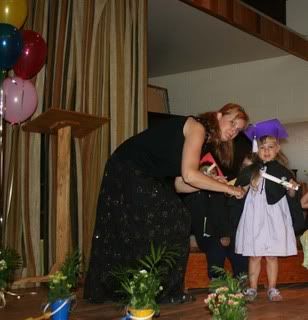 Getting her diploma from Mrs. Foley, then shouting out "I DID IT!!"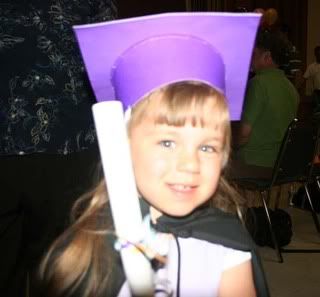 The cute Grad in the cap I made her :)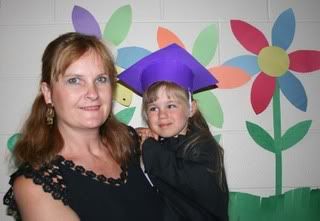 Looking up to Mrs. Foley... with lots of love!
Just 'Phia and Mrs. Foley!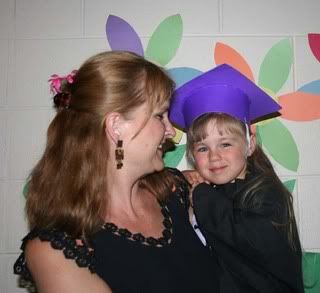 Some words of wisdom from Mrs. Foley (but really, she's just telling her to look at me, but that is wise,right?!)
So we have just two more days of school with Mrs. Foley, and one of them is a field trip (which I will dutifully report on later!)