The preschool took a field trip to the
Carousel
last week. Wow, we had a great time! The kids did a craft, had a snack, played games, and had many rides on the carousel!! The Carousel is amazing. All the horses and animals are handmade, and I believe it's over 100 years old! To this day, it's only 5c a ride! :D
First ride of the season on the Carousel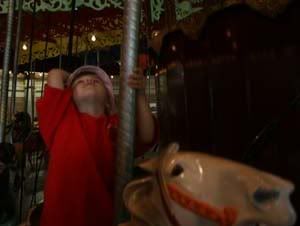 Wow, this thing goes up and down!!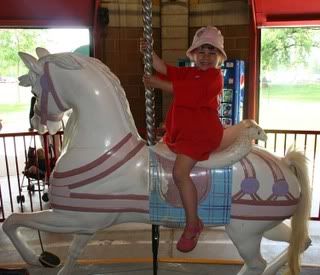 She insisted on riding this one, even though it did not go up and down. She called it "the beautiful one' and rode it several times! It had some purple on it, and of course that is her favourite colour now!
...and loving every minute of it!